We make the leap to high-speed railway with the acquisition of 24% of Iryo!
23-09-2022
After obtaining the appropriate Administrative Authorizations, Globalvia has acquired 24% of the shares of Iryo that were owned by OFL (Operador Ferroviario de Levante, a company owned by Air Nostrum partners).
In November 2019, Iryo was awarded the second of the three packages offered by Adif in the Spanish high-speed rail liberalization process. From the fourth quarter of this year, Iryo will begin operations with 20 Frecciarossa 1000 trains in the three existing corridors, which go respectively from Madrid to Barcelona, ​​the Valencian Community and Andalusia.
After the liberalization process carried out by Adif, Iryo has become the largest Spanish private railway operator, with 30% of the liberalized volume. OFL began last year a process of searching for a strategic partner that would further strengthen the financial solidity of the project. Globalvia, with the support of our hree shareholders, has been chosen for our financial strength, our strategic interest in high-speed railway and our long-term permanence in the project.
After this operation, Iryo's shareholding is divided between OFL, which maintains 31%, Globalvia 24% and Trenitalia 45%. Trenitalia is the Italian public high-speed operator and belongs to Ferrovie dello Stato Italiano, the Italian national railway company. Air Nostrum is the leading regional aviation company in Spain and one of the largest European airlines in its class, with more than 25 years of experience in liberalized transport markets.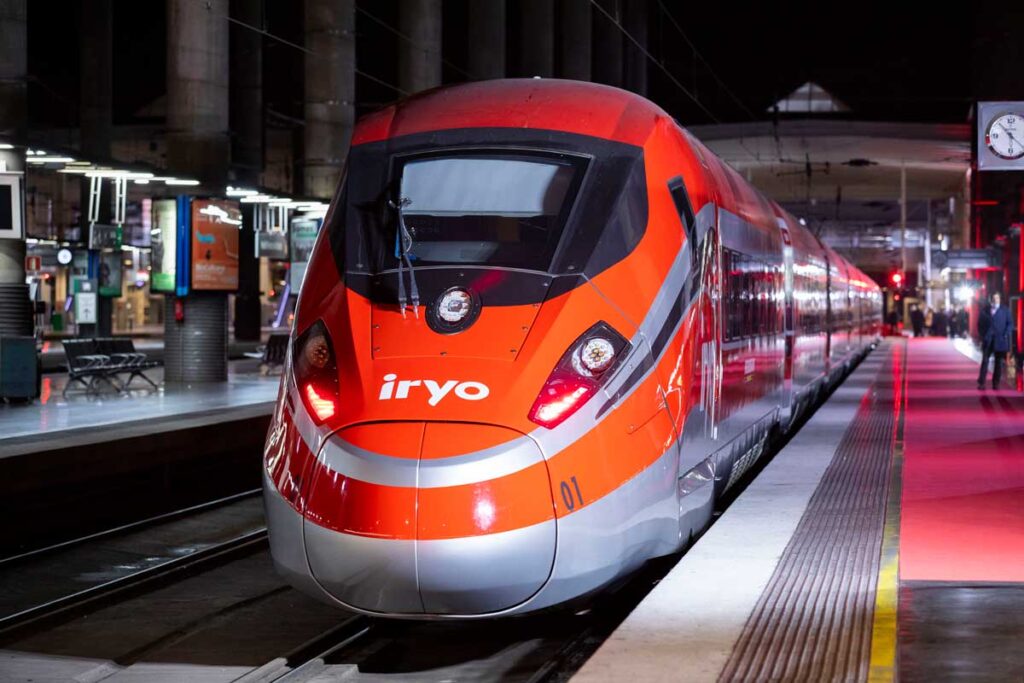 For Javier Pérez-Fortea, CEO of Globalvia, "being part of the largest Spanish private railway operator reinforces our commitment to new forms of mobility in the countries where we operate. It provides us with a much more panoramic vision of transport infrastructure management, and added value to advance and innovate in each of them. After the pandemic, high-speed rail will be an essential element for sustainable mobility, in which we hope to advance together with our partners with a long-term vocation".
The president of iryo, Carlos Bertomeu, has stated: "this agreement completes the original scheme with which the partners of Air Nostrum designed the company. We are delighted with the entry of Globalvia into the shareholding of ILSA because apart from the financial muscle that it contributes to the project, it is a global infrastructure management company that, like us and Trenitalia, a leading strategic partner in the European railway sector, has a vocation for long-term permanence as a shareholder of the first private operator of the Spanish High Speed ​​network. His accredited know-how and his enormous solvency will undoubtedly be of great value to iryo".
For his part, Luigi Corradi, CEO of Trenitalia (Gruppo FS Italiane), expressed his satisfaction with the entry of Globalvia into the shareholding of ILSA and stated: "this operation reaffirms the importance of the project initiated by Trenitalia in Spain to bring more and more people closer to the train as a means of locomotion, in compliance with the objectives of the European Union in terms of sustainability. Our main objective is to share the knowledge acquired in Italy in the field of High Speed, where we have more than ten years of experience in connections with Frecciarossa, thus allowing further development of rail transport between the main Iberian cities. At the end of the year we will offer Iryo passengers a high-speed model close to their needs, replicating in quality and services what has already been done in Italy."