We lead the global GRESB sustainability index in the category "Motorways | Maintenance and Operation"
17-10-2022
At Globalvia we lead the global GRESB sustainability index in the category "Motorways | Maintenance and Operation"! This year 2022, in terms of the general score, we occupy position 39 among the more than 600 companies in the infrastructure sector that participate in the benchmark.
In this edition we have achieved a score of 96 out of 100, thus maintaining very positive general results. All this implies that, for the fourth consecutive year, we are part of the "Five Stars" quadrant, which includes the 20% of the companies with the highest score, among all the entities from different sectors that take part in this benchmark.
In addition we ranked second in the "Transport: Road Companies" category.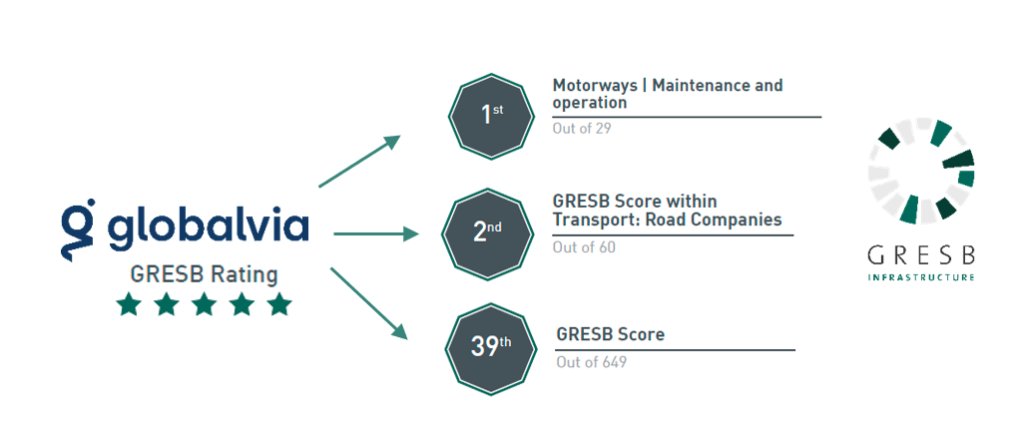 GRESB is the sustainability index used as an evaluation and comparison tool by private and institutional investment funds to measure and assess the quality of their investments in terms of sustainability (environmental, social and good governance). This index also stands out for its excellent coverage, which makes the results representative. So that's so it that more than 140 institutional investors and more than 700 assets have participated this year.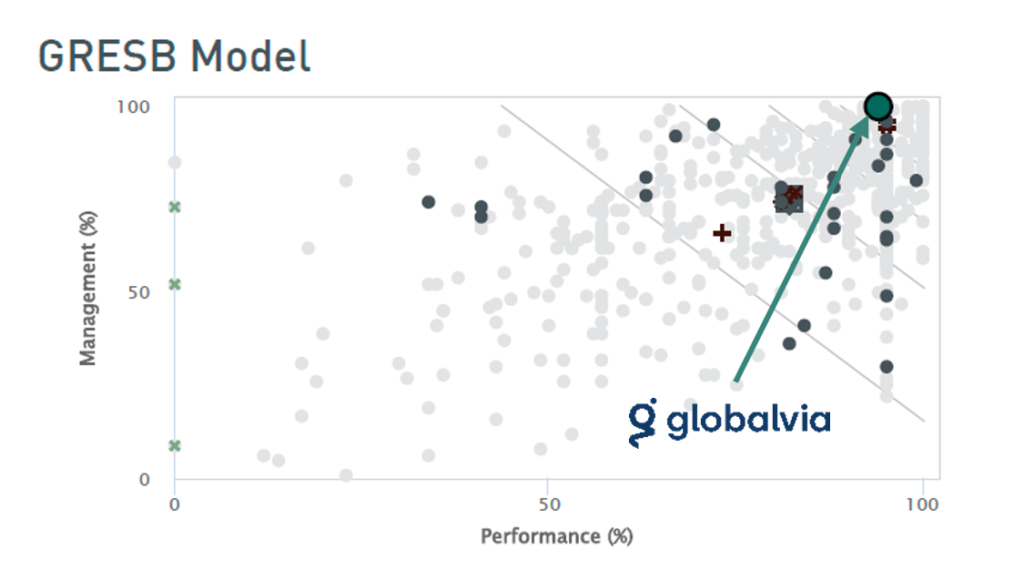 One more year, the results prove that we continue to work by our commitment to sustainability and that our strategy is aligned with the most important international standards in terms of ESG.
Together we make transport infrastructure and mobility services more sustainable, circular and climate-resilient every day!
Changing the world together!