Openvia and Salesforce develop together a Smart Roads ecosystem!
03-02-2022
Openvia, our technology and innovation platform, goes one step further hand in hand with Salesforce to jointly develop one of the most advanced smart road ecosystems in the world.
The Openvia platform, a SaaS solution aimed at managing user mobility, will now incorporate Salesforce cloud solutions to help create the digital capabilities required by new smart roads. In this way, our service platform will host the interactions between road infrastructure operators, users and connected and autonomous cars.
Developing digital capabilities to help address and commercialize new services on smart roads.
Establishing an omnichannel model to interact with users and customers through their preferred channels.
Improving the user experience throughout its life cycle, providing a 360 real-time view of the performance of the new the new services implemented.
Developing simple, mobile-first technologies to help road operators deploy updates and collaborate in real time, from any device.
Segmenting corporate customers and end users by preferences, to take advantage of the full power of connected campaigns.
In a first phase, this solution will be deployed on our assets Ruta 27 (Costa Rica) and Pocahontas Parkway (USA), being the first examples of smart highways that will have this technology and will later be implemented in other countries with the aim of continuing to innovate and take advantage of Salesforce technologies to create one of the most advanced smart road ecosystems.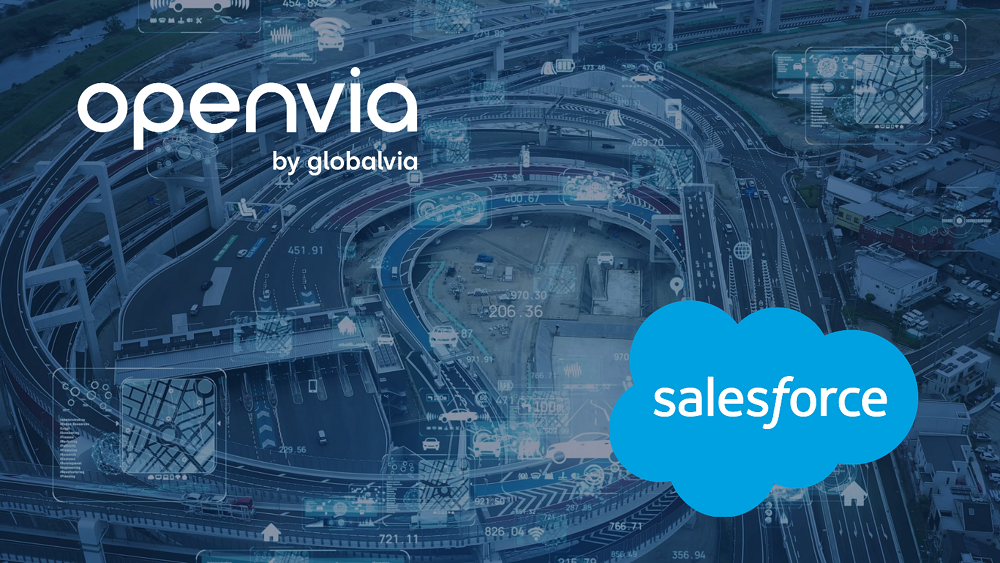 For Fernando Vallejo, Innovation and Systems Director at Globalvia and Managing Director at Openvia: "With Openvia and Salesforce we have the best of both worlds: an agile solution to manage sustainable mobility services on roads and the best approach to manage a lasting relationship with users".
"Our concept of mobility is changing drastically", says Enrique Polo, Senior VP and Country Manager at Salesforce Spain. "The development of autonomous cars that need to be interconnected to smart road infrastructures, the surge of electric vehicles that will need timely information about recharging capabilities alongside the planned trip, and the change of habits on the side of consumers, who are now used to omnichannel interactions, create a new technology and business scenario. We are happy to support with our solutions innovative companies such as Openvia in the path to build a new digital ecosystem for the future car and road users".
We keep moving forward to turn Smart Roads into a reality!
Openvia by Globalvia – Never Stop Moving!