Globalvia launches Slora – A new payment application for US toll roads
14-10-2020
The free application enables drivers to pay tolls in real time without using cash, cards or electronic toll devices in the state of Virginia. This represents an important step forward in Globalvia's strategy of promoting innovation and new alternatives for transportation mobility.
Globalvia, a leading global transport infrastructure concession management company, today launched Slora in the United States, a new free cell phone application that allows drivers to pay tolls in real time without having a prepaid account or using a card or cash on the spot.
This new app is part of Globalvia's strategy and commitment to innovation in the field of mobility, a key element of its activity in the infrastructure sector. The company has several innovation projects underway. In January this year, the company activated the Smart45 project, installing intelligent sensors on one of its Spanish highways with the aim of improving road safety. In addition, to promote this area, Fernando Vallejo Lázaro, Director of Innovation and Systems, was named to Globalvia's management committee, with the aim of developing this activity.  In his own words: "Now mobility starts with the mobile device and the Slora app will enable us to move more easily and without worries".
By simply downloading the application and registering, entering their license plate and credit card information, users will be able to make use of the payment service thanks to "video tolling" technology, using the free flow lanes on Virginia's freeways. Slora can be downloaded from the Apple app Store and Google Play Store in the United States.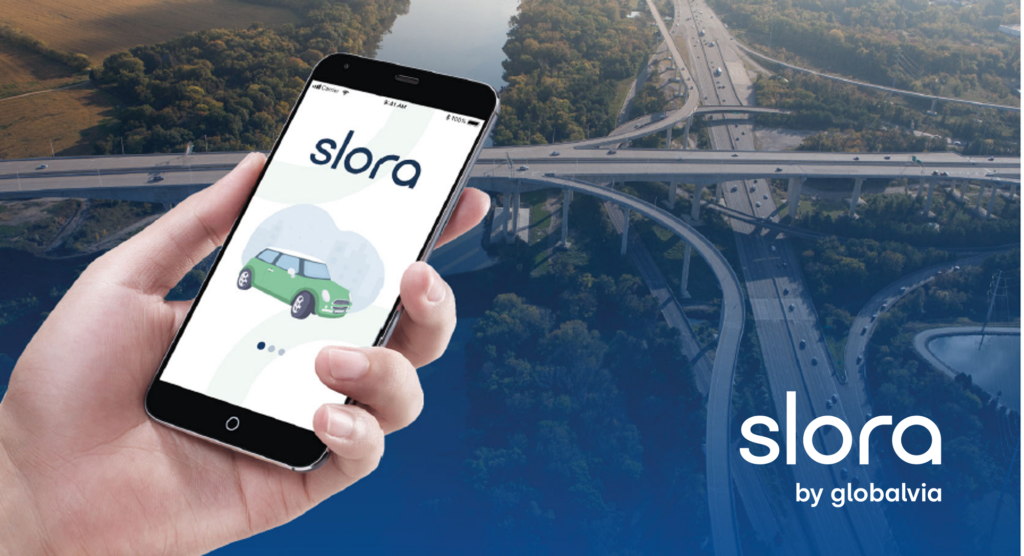 Another advantage of Slora is that it allows drivers to track their expenses and add multiple vehicles to a single account, including rental cars.
"We are delighted to be able to offer this new application to all users of Virginia's toll roads," said Antonio Moreno, Director of Operations of Pocahontas Parkway, a Globalvia concession in the United States, and therefore one of the roads where Slora will be operational. "Through this innovative application we intend to promote a more agile and efficient use of Virginia's toll road network, eliminating waiting times in manual toll payment and rendering pre-payments unnecessary".
Slora is accepted on all major Virginia toll roads, including "managed lanes" on Interstate Highways I-64, I-66, I-95, I-395 and I-495, as well as Pocahontas Parkway, Powhite Parkway Extension, Dulles Toll Road, Chesapeake Expressway, Dominion Boulevard, South Norfolk Jordan Bridge, Coleman Bridge and Elizabeth River Tunnels.
"We are continuing to work towards a smart infrastructure with the goal of making road travel as safe and efficient as possible for the user," Moreno said.
Currently, Globalvia is working in Portugal and Chile so that Slora can be used in these countries as it already is in the United States. It has been developed by OpenVia, the technology and innovation platform of the Globalvia Group that promotes new mobility solutions.
Further information about the project  can be found on the Slora  website  or on the social network profiles of Facebook and Instagram.
Slora is movement – Never Stop Moving!