On Thursday 21st April, the Spanish Ministry for the Ecological Transition and Demographic Challenge finally published public information on the project pursuant to the Royal Decree that will govern the creation of Zero Emissions Zones (known as ZBE) in Spanish towns and cities.  Although there were many critics and legal obstacles at the start of deployment of this new sustainable mobility model, the Climate Change Act, passed in 2021, established that the 149 cities and towns in mainland and island territories with populations of over 50,000 inhabitants would have to create these zones before 2023. In fact, dozens of cities and towns are already working on the design of this model in collaboration with different angets in the sector.
To implement these traffic restriction areas in cities and towns all over the country, the legal text regulating it was still missing, and the Government has now presented it to lay down the minimum requirements to be met by the new zones and any that were created previously. Until now there were only recommendations, but no specific requirements.
According to the Royal Decree draft, these low emissions zones must:
Reduce air and noise pollution and climate change gases in cities and towns.
Be reviewed at least every four years to verify their effectiveness.
Be a boost for modal change towards more sustainable, energy-efficient transport.
In regard to the size of the ZBE and affected population, the Government's text on Ecological Transition simply stated that "they must be significant and sufficient" in order to fulfil the objectives. As established in the Royal Decree draft, these restricted traffic zones must be defined and regulated by local authorities in their sustainable mobility regulations.
This new framework brings some enormous challenges and opportunities with it for Spanish cities:
Main challenges
Government Model and Common Management Framework:

Agile, regulatory framework, municipal regulations that permit deployment in an agile, simple manner.
Few national and international experiences in the deployment of Low Emissions Zones.
Integration with other existing mobility systems in cities and towns.
Existing interfaces between the different areas in the cities and towns: systems, mobility, environment, etc.
Availability of data and indicators to effectively review ZBE.
Automated operation based on self-sufficiency that does not require multiple operators.
In this sense, there are different opportunities to define an efficient governance and management model, intra-municipal work committees where different outlooks are pooled for designing ZBE, exploring previous experiences in other countries to draw from the lessons learned and to apply them to the management models to be defined, just to name some.
User-centric Design of Low Emissions Zones (ZBEs):

Design based on data and modelling with the ultimate goal of improving the quality of life of our citizens (improving air quality).
Avoiding the border effect.
To reduce irrational use of private vehicles without prohibiting them, since it must be an inclusive model that takes users' needs into account.
Therefore, for dynamic design of ZBE, having cloud solutions that permit analyzing multiple sources of data for enhanced ZBE modelling, with structured data, such as transit and environmental measurements, etc., will be fundamental, as will non-structured data such as images, social media analysis, etc.
Contracting framework:

Inflexible state tendering and contracting focusing on CAPEX.
There are many opportunities related to committing to new cloud models with less focus on CAPEX (reducing the infrastructure, no need to have redundant data processing centers, etc.), greater integration potential with other mobility platforms in the city or town, and a flexible management framework through which public contracts can be drafted.
Awareness:

Internal: to train and inspire public workers to easily and successfully deploy the ZBE.
External: to raise awareness among users and provide them with the tools they need to gradually start using the ZBE..
To work as a connecting thread to respond to these challenges with real opportunities, for which collaborative working will be key. Therefore, to resolve complex problems, collaboration between the different players in the ecosystem will always be necessary: Central Government, Cities and Towns, mobility experts, technology suppliers, citizens and other stakeholders. Work forums, where data can be shared so that others can build on them and can contribute other insights, will be an enriching experience to achieve this.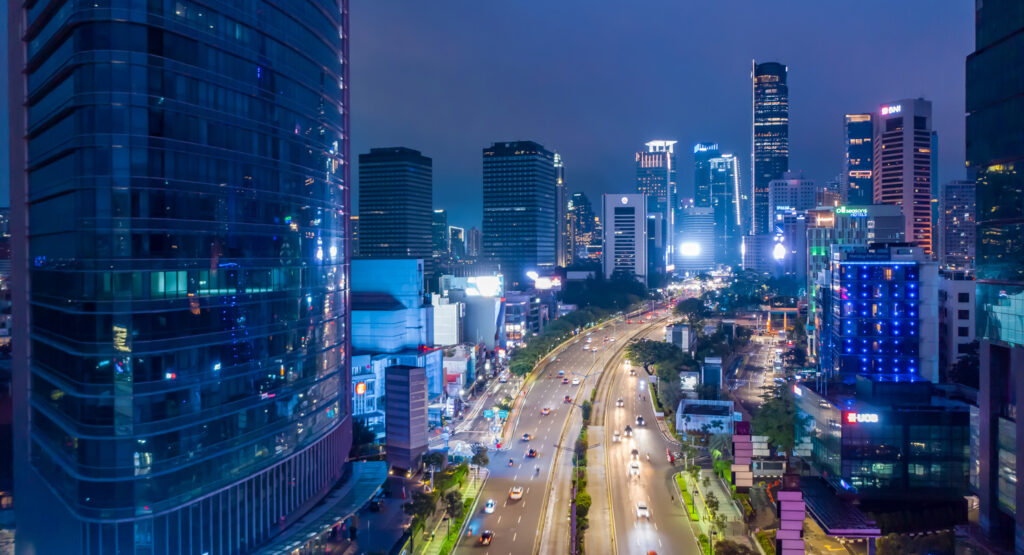 With this outlook, Openvia, Globalvia's technology and innovation platform, leader in transport infrastructures and mobility, Infinity Neural, specialists in developing software based on artificial intelligence from imagery data, and Elecnor Sistemas, an infrastructures project and services developer and builder, have joined together to integrate their technological solutions. This union aims to provide Spanish cities and towns with a solution for managing their Low Emissions Zones. Therefore, ONEZBE is an open, modular solution that came about with the vocation of integrating and leveraging the value of data for enhanced decision-making.
The use of endorsed reliable, predictive technologies will be key when the main Spanish cities and towns have to implement their sustainable urban mobility plans as of 1st January, as established in the Climate Change Act. Every single one of these 149 plans must have their respective low emissions zones, which have to meet the minimum air quality parameters set forth by the European Union.
In addition to predicting and testing transit flows through Deep Learning systems, ONEZBE also provides additional functions such as the inclusion of external variables for data prediction, traffic supervision with the subsequent improvement in road safety, transit simulation and engineering, verification through modelling and simulations of the enforceable environmental goals, and tailor-made consultancy to ensure correct application of each ZBE, assessing the functional scope and costs.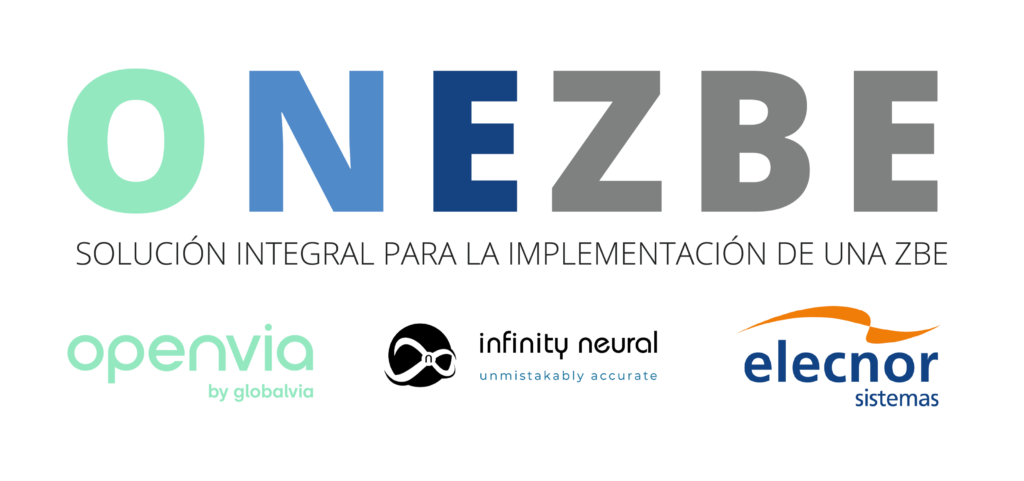 The solution also provides exclusive functionalities in the development stage, which will permit designing a tailor-made management and control system, and an implementation system which may include the deployment of control vehicles, sanctioning systems and the relevant awareness and communication campaigns. Likewise, operation and maintenance will be carried out, which includes verification of objectives through an analysis of key indicators and the necessary environment modelling and update.
As a mobility management platform, Openvia will contribute a Software as a Service (SaaS) system which will interpret all the processes related to management of low emissions zones: statistics and reports in real time, management of exemptions and sanctions, and will work as a communication channel between the City Hall and citizens, among other services. Modularity of the platform will permit flexible management of different zones in each city and town, and the environmental criteria to apply in each one of them. Openvia has proven solvency as an infrastructures and mobility operator at an international level.
On the other hand, Elecnor Sistemas, as integrator of technology systems with over thirty years of experience behind it in video-surveillance and access control systems through artificial vision, integrates the different technological solutions and develops and applies Intelligent Transport and Urban Mobility Systems (ITS).
Moreover, Infinity Neural – North Point Solution, provides the advanced technology to identify, count, assess and predict in real-time from the analysis of images, data and sounds. It also features the artificial intelligence engine known as Neural Engine, which has been officially certified by the Spanish Meteorology Center.
Visit the ONEZBE website for further information!
Ángela Montánchez, Head of Growth at Openvia Mobility